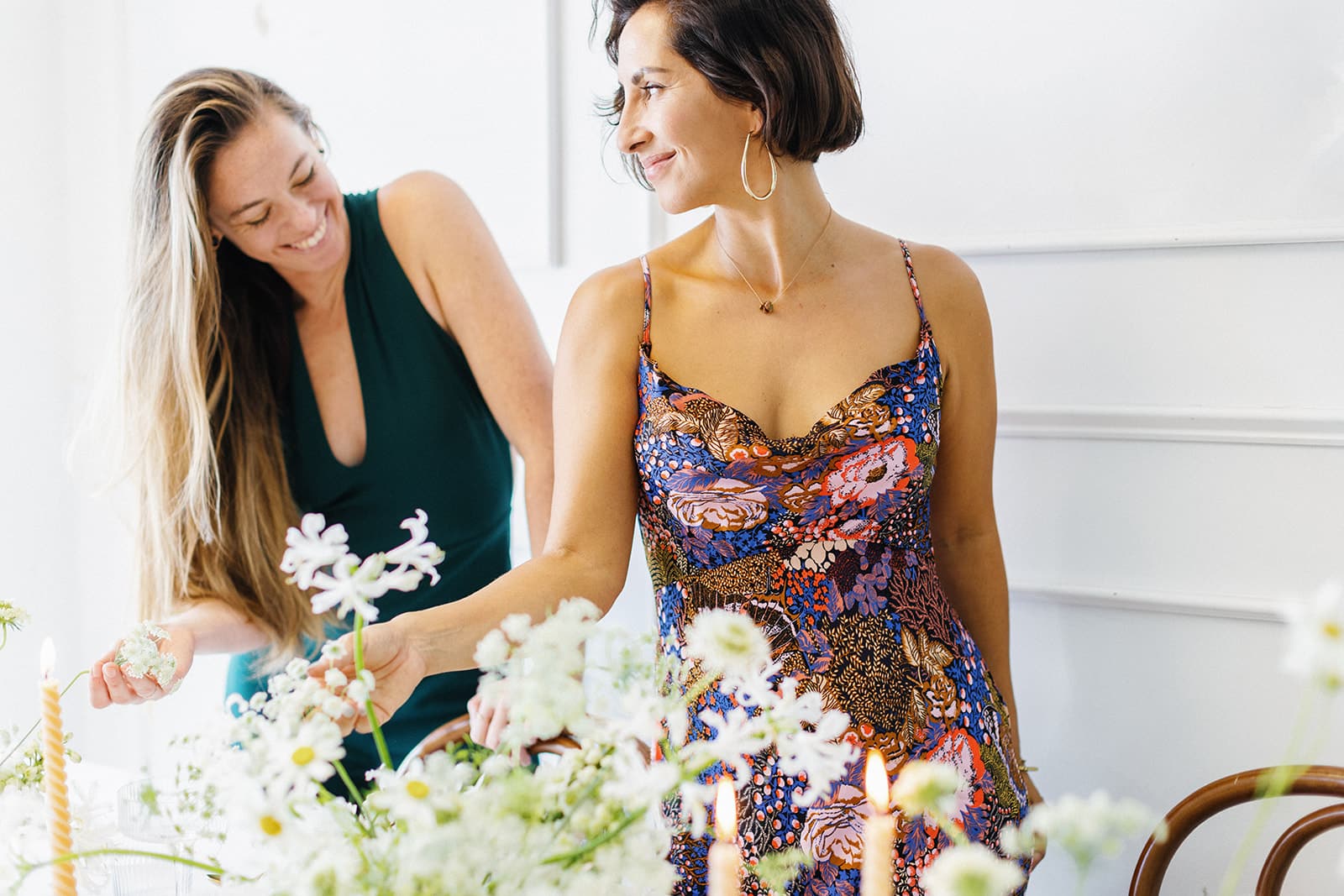 MEET YOUR NEW FLOWER BFFs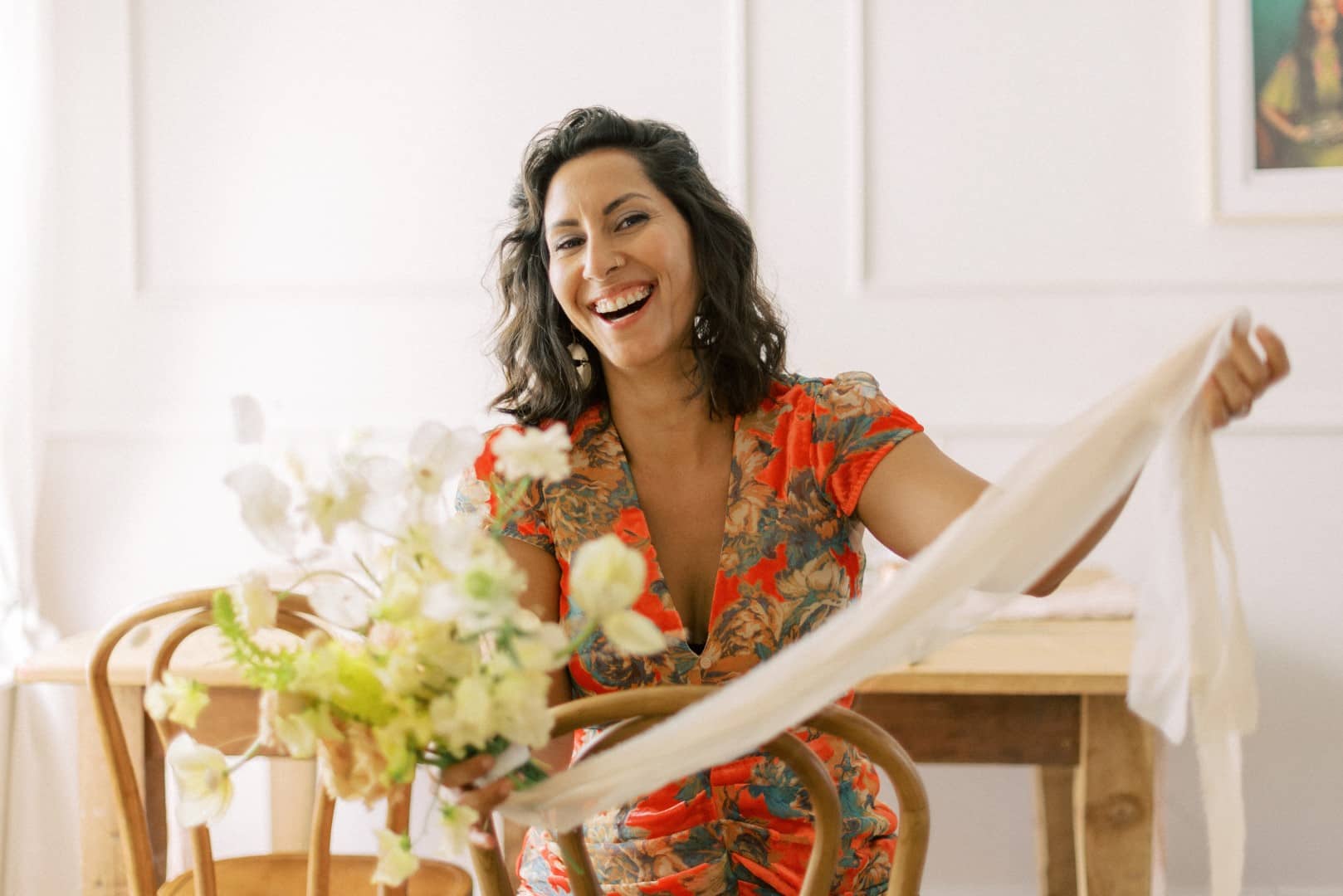 Seven years ago, I was about to marry my now husband, we found the perfect venue, and then I hit a standstill...
I couldn't find a florist that really captured me, you know ME....
the REAL me....
the Anthropologie loving, slightly eclectic, minimalist-wannabe me.
I remember sitting there and just being shown the same weddings , I did NOT feel heard and felt that they did not capture my unique sense of style and vision.
A ball -looking bouquet with shiny lace - umm no thanks.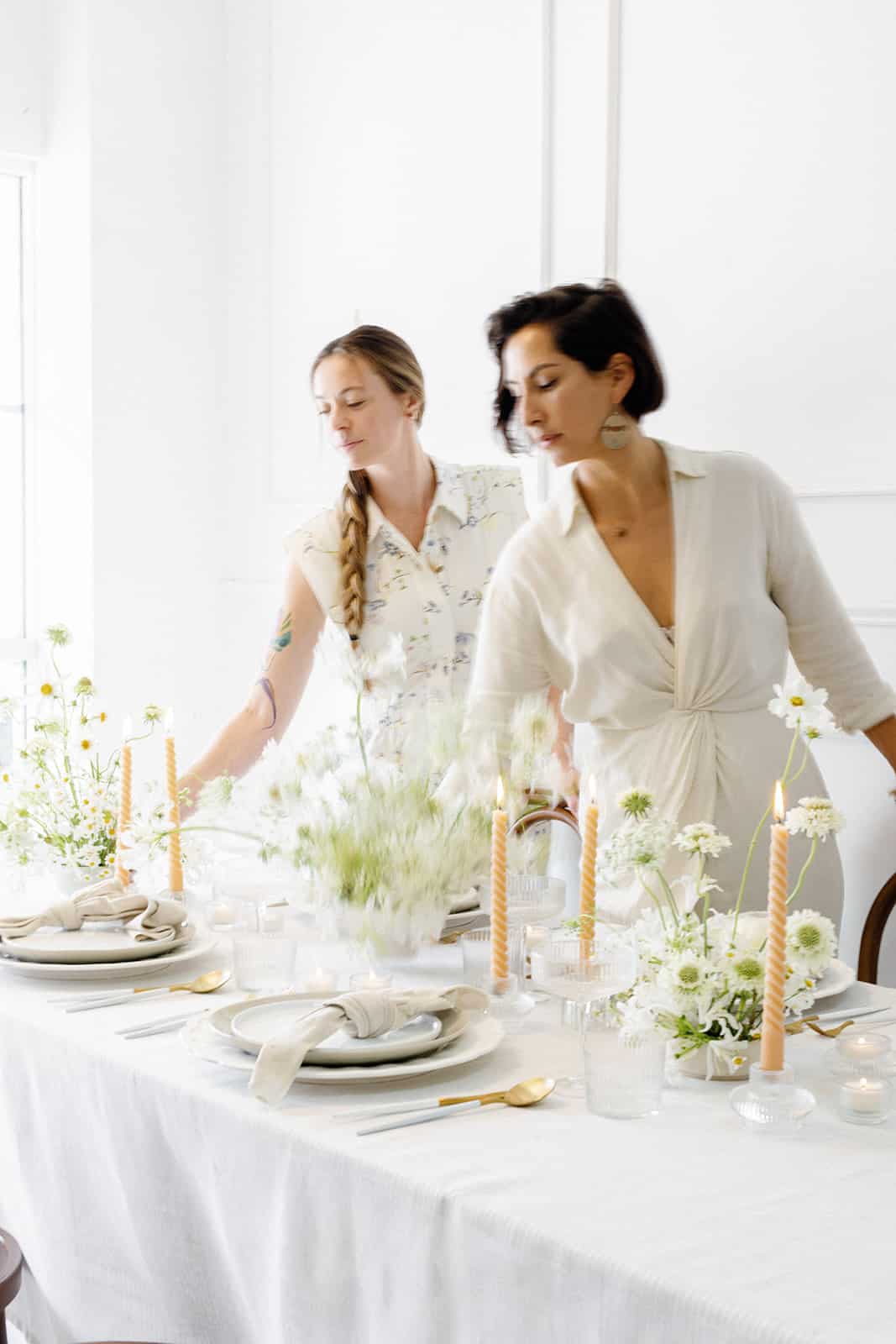 I created my bespoke floral studio Simple Florals - and became the florist I wish I had on day.
OWNER & CREATIVE DIRECTOR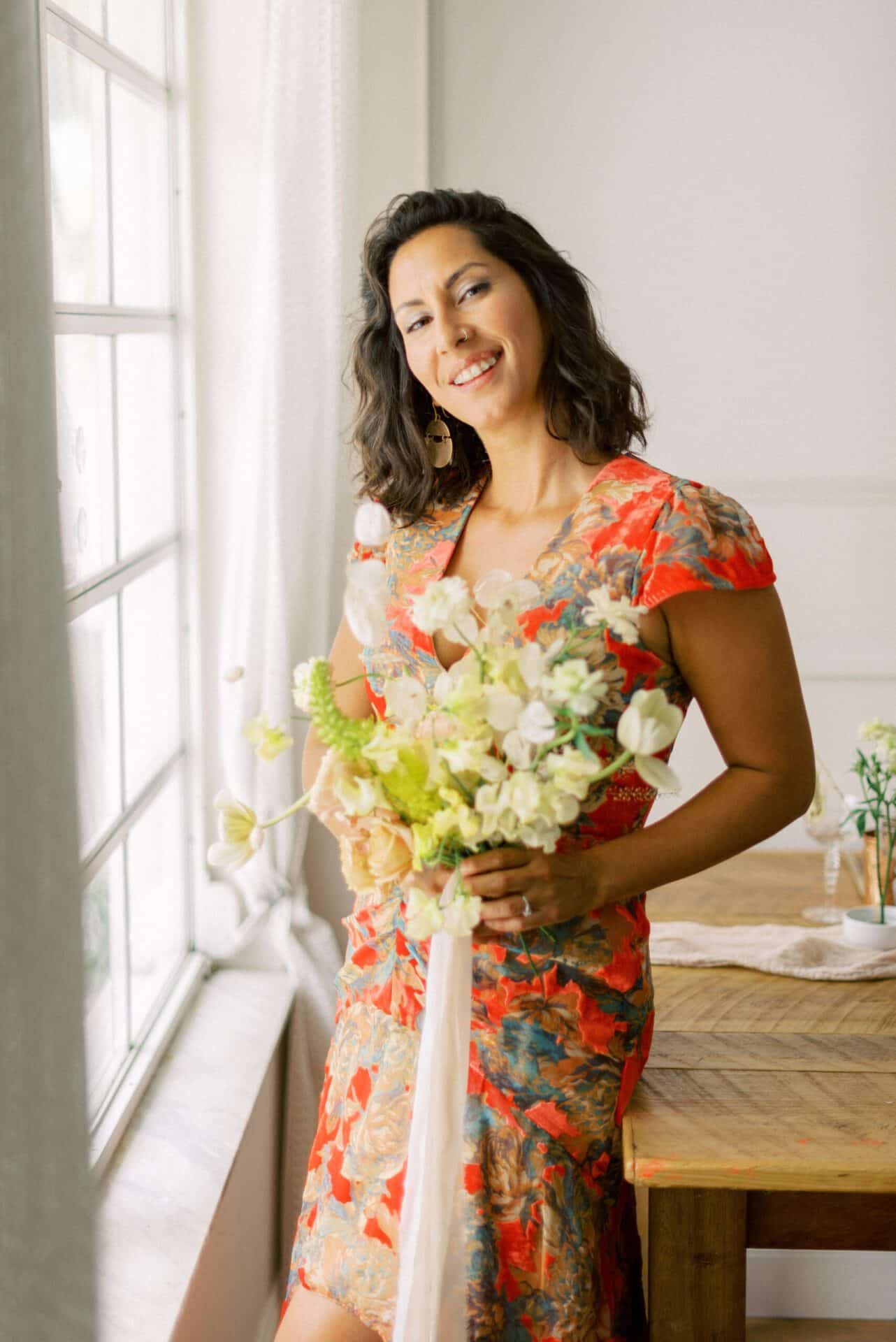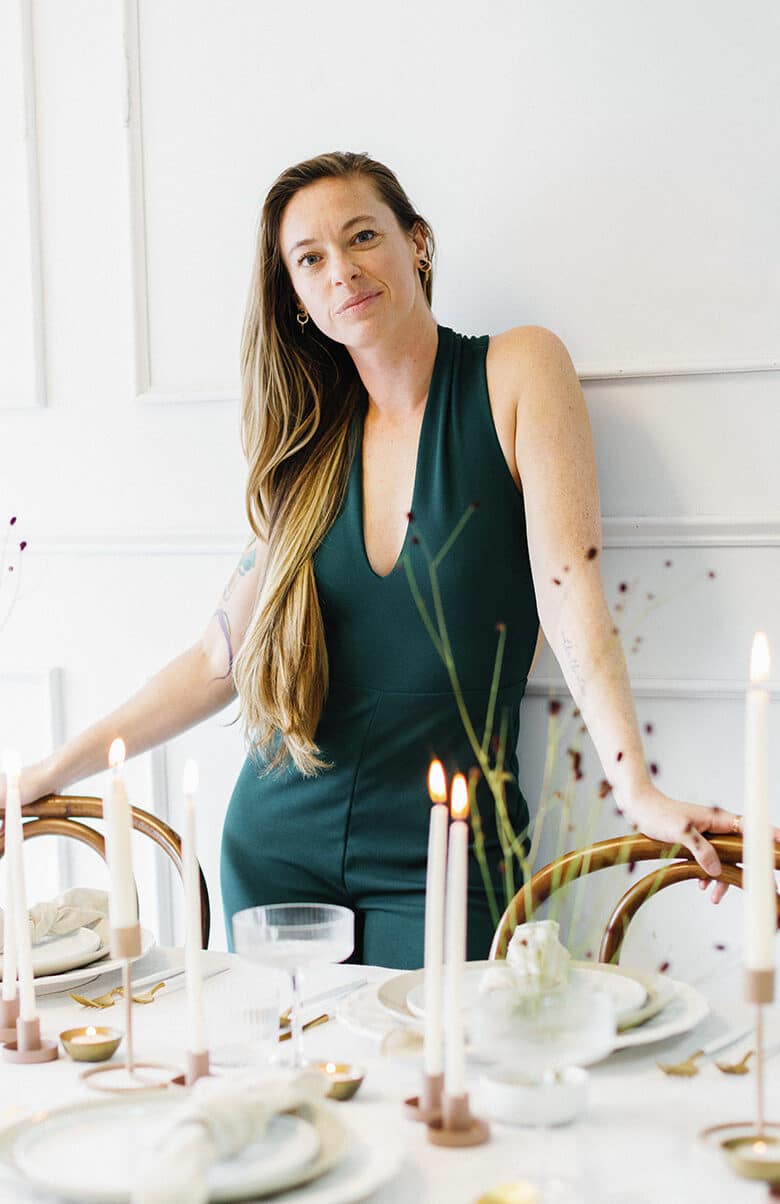 If I'm not flowering, you will probably find me riding my bike to the beach with my hubby and two little ones Ayla and Juno. I try to practice Ashtanga yoga every week although I don't do it as often as I'd like. I'm either doing Keto or eating every carbohydrate on sight. Give me good conversations with my lifelong girlfriends, an IPA and a dive bar and I am golden.
Mere will probably be the first voice you hear over the phone, and can give you advice on everything from that insane dress you picked to the real reason we stopped using eucalyptus. She moved here from Chicago in 2015 and brings that Midwest realness with her.
She has a quick wit, a loud laugh and would like to take this opportunity to remind you all to hydrate and wear sunscreen.
NOW FOR THE REALLY IMPORTANT STUFF
Where we stand on FLOWERS, DRINKS and guilty pleasures
GRAY's ANATOMY OR TRIPLE CHOCOLATE GELATO