Our couple wanted a Havana Nights Party for their wedding day. We created a show-stopping and fun ambiance with surprises at every corner
Floral installation on a beautiful red convertible. As guests arrived, they also had access to a Flower Crown/Comb station to get ready for the Havana Night Party that was to come. We created a show stopping arch and two floor installation that became a sensation on the day.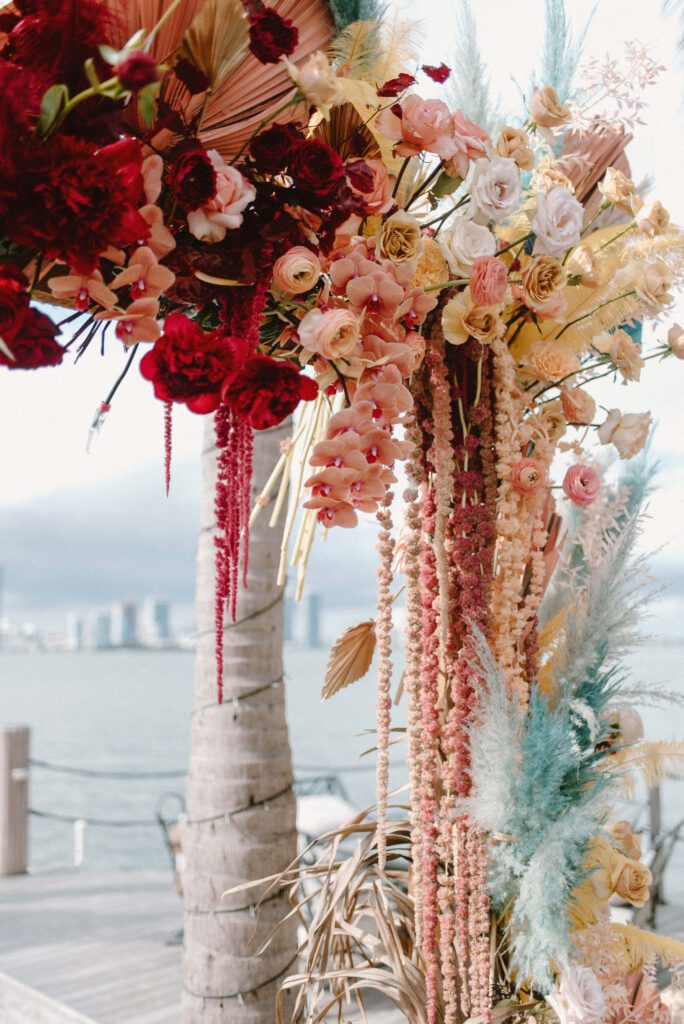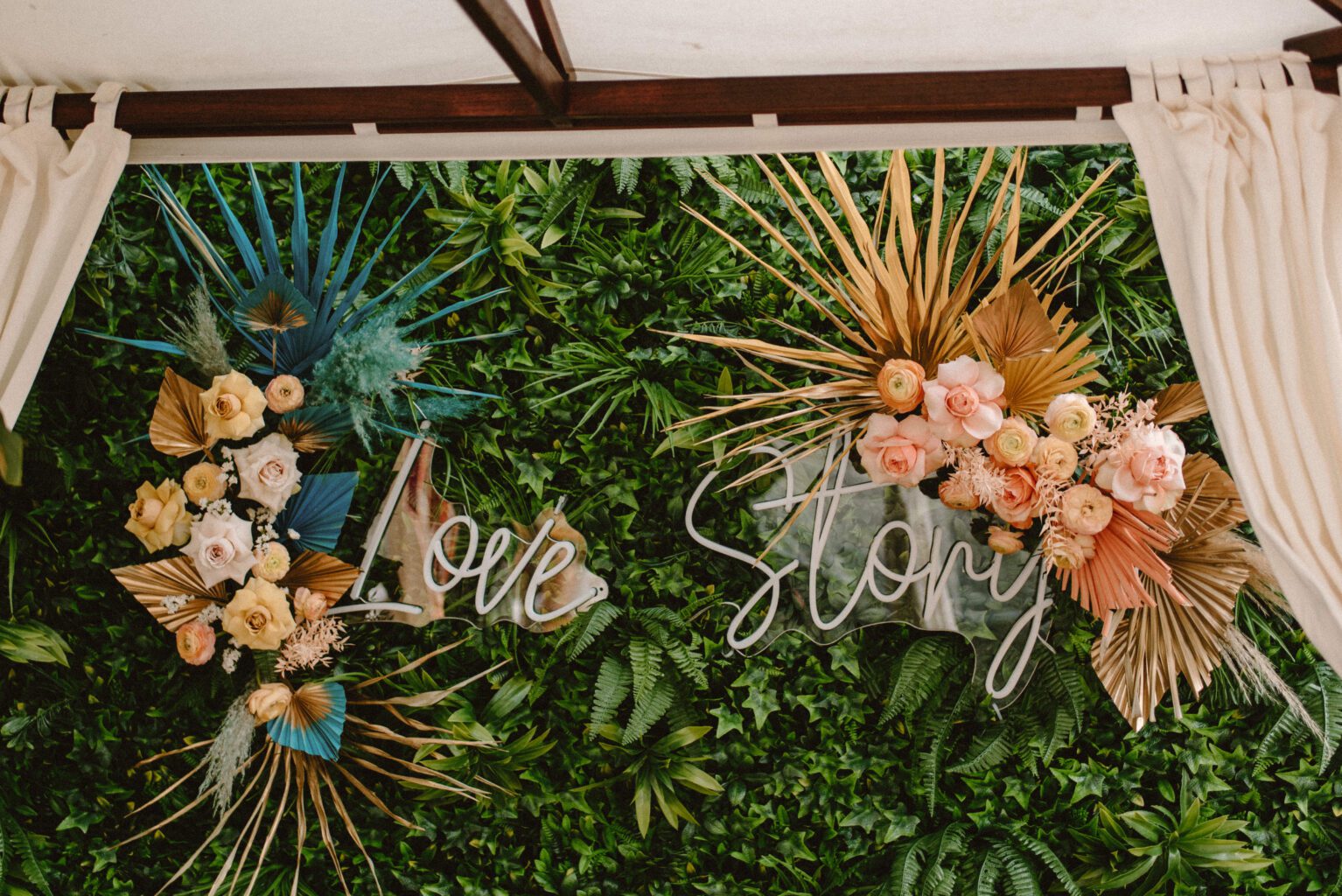 The Aesthetic
Colorful, Tropical & Modern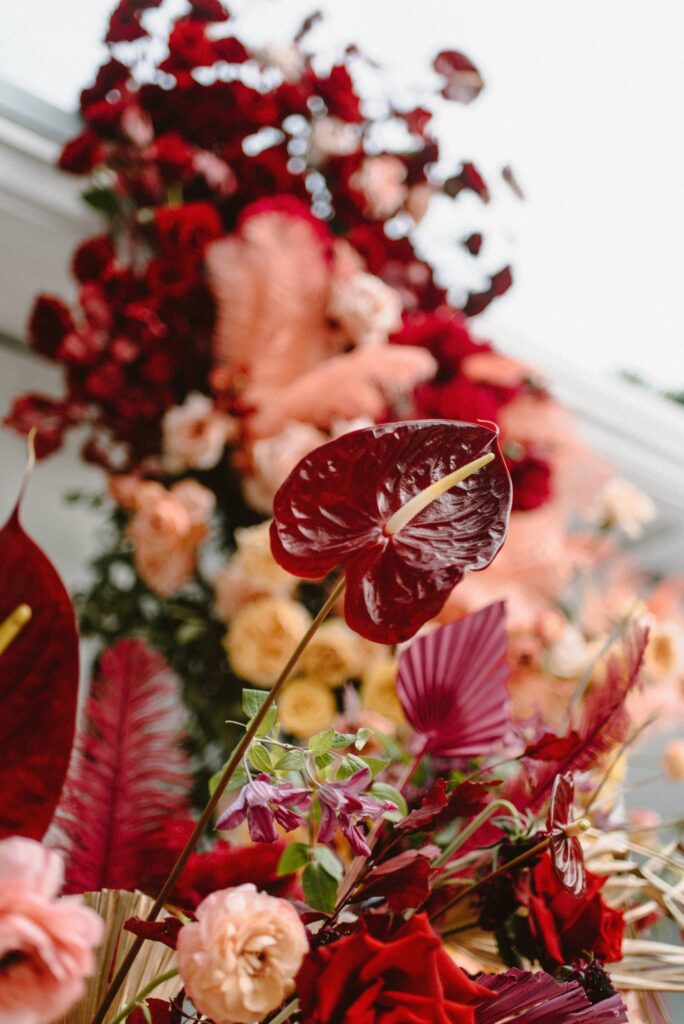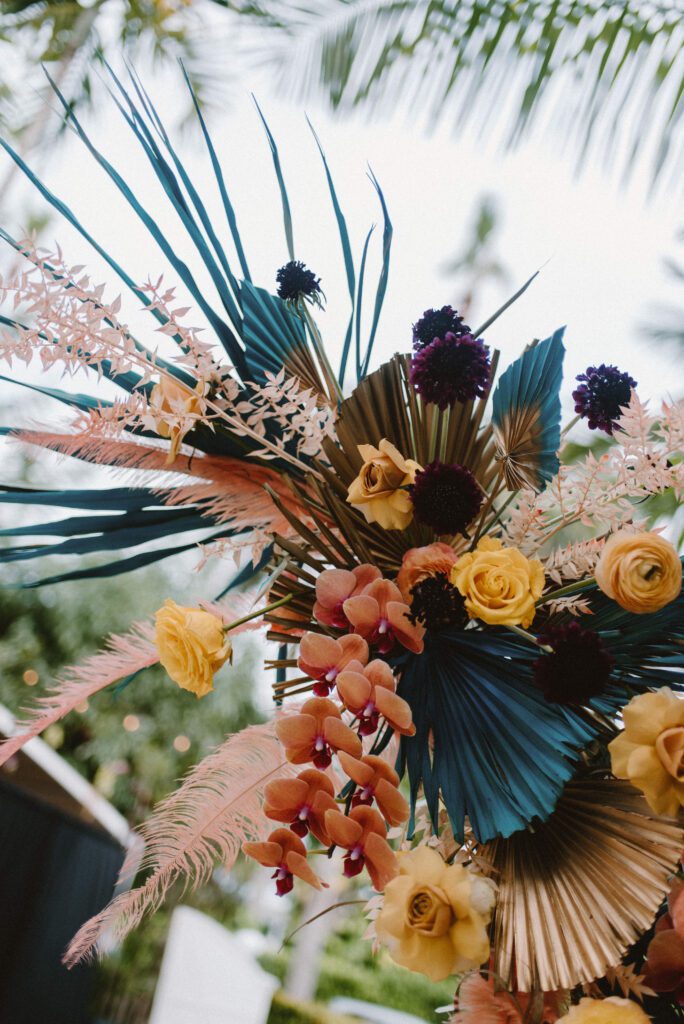 The Wedding
Couple / Laura & Eddie
Location / Started at Faena and then The Couple's Home in Miami Beach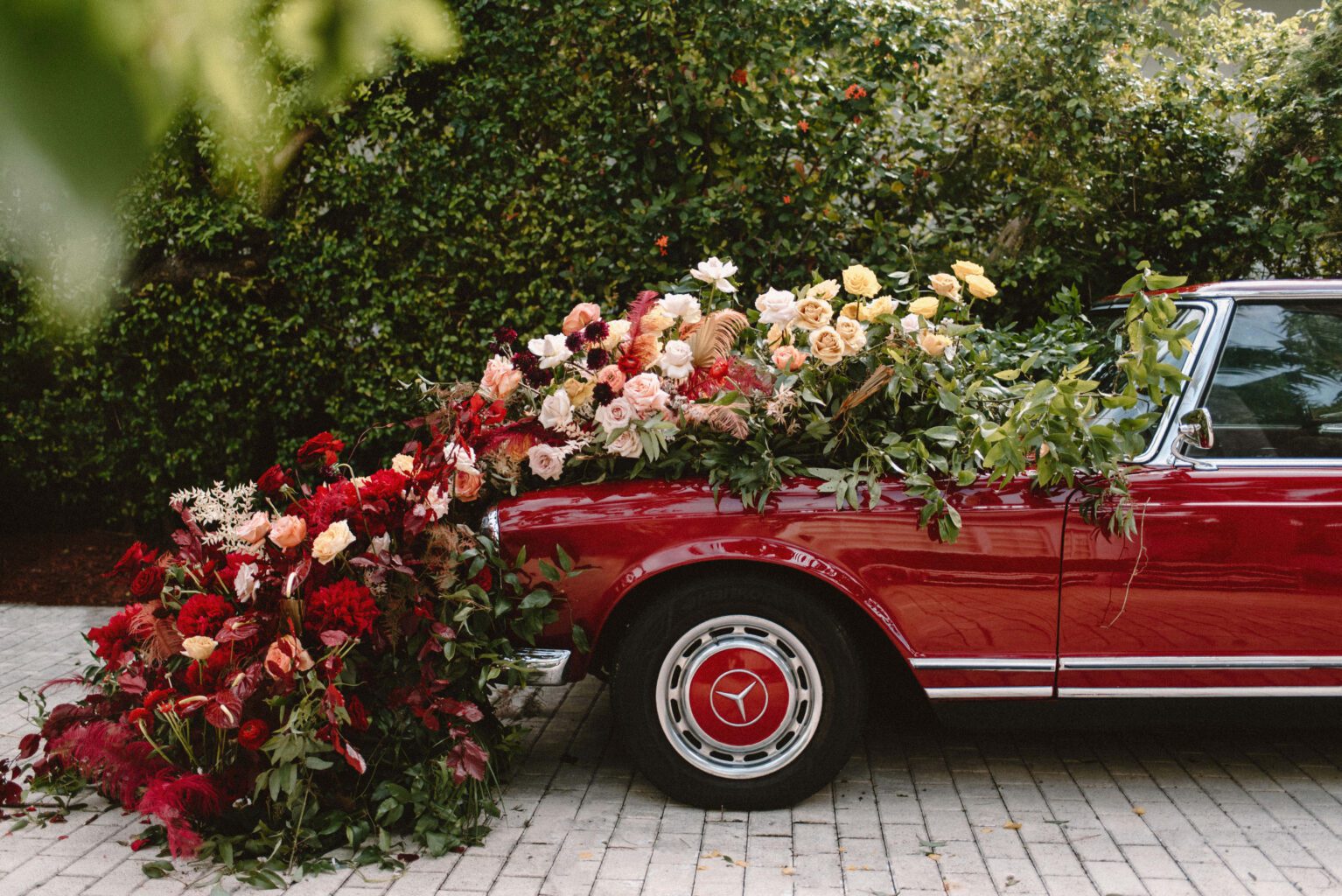 We had fun by incorporating peacock feathers that reminded me of posters I'd seen of Copacabana.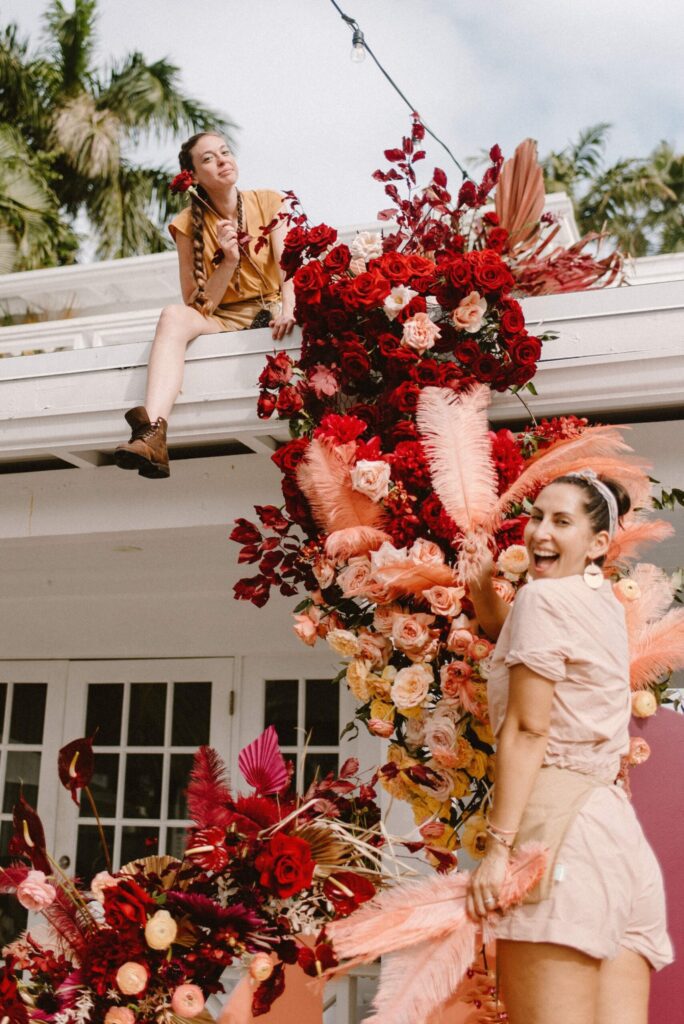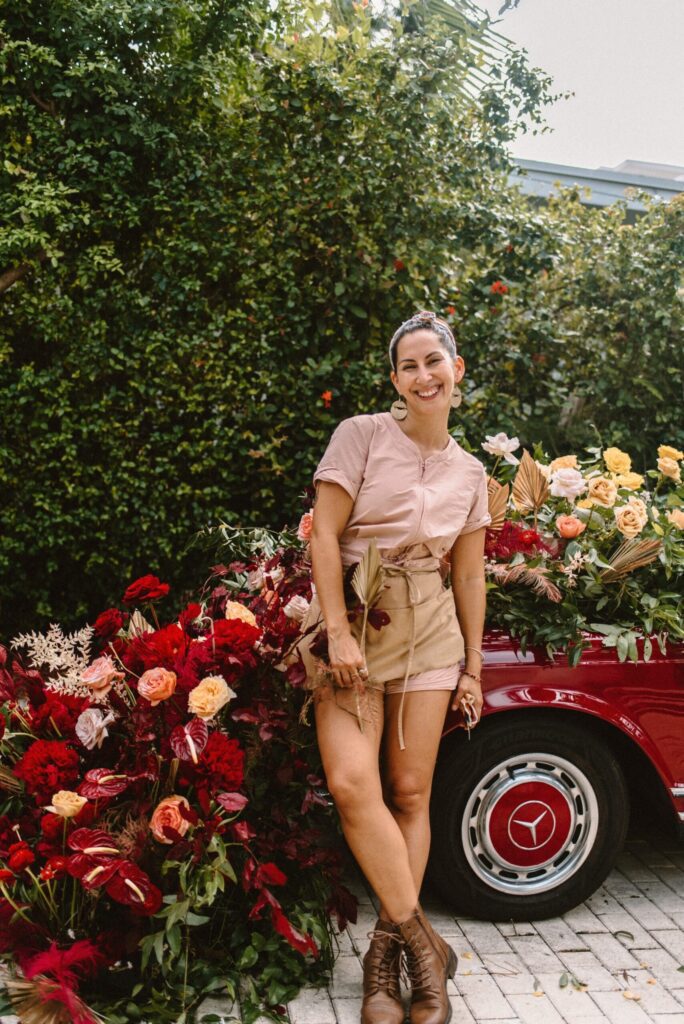 Color Palette
Deep Jewel Tones including Deep Reds, Vibrant Violet and Turquoise Blue , Mustard Yellow alongside lighter Peach tones.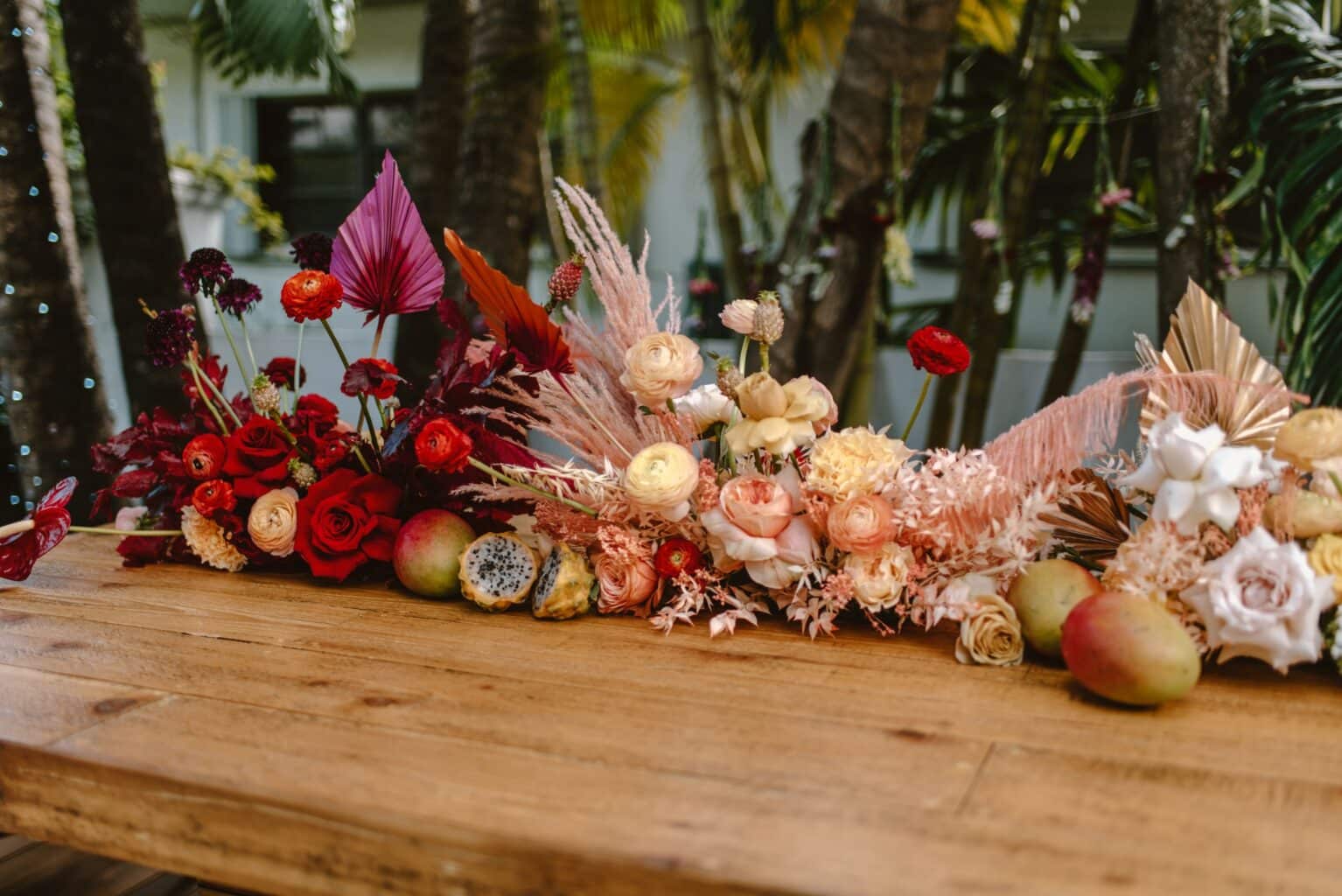 Floral Design
The main idea was to create a once in a lifetime party vibe reminiscent of the 1950's Havana Nights theme the couple wanted.
Lots of color was incorporated through tons of painted dried palms and fun elements like Peacock Feathers, Tropical Fruit and Painted Pampas.
As Far as Flowers, we used tons of Roses, Anthuriums and Amaranthus and loved how the orchids really added to many of the dried arrangements.